The Profiit Academy Daily With Chris M. Walker
The Profiit Academy Daily With Chris M. Walker
Hello everyone, my name is Chris M. Walker and today I want to give you the chance to hang out with me every day and work together on your business or anything else you need help with... for $5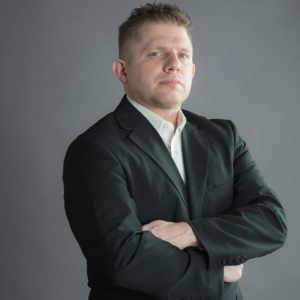 ^ That's me
Let me ask you one question...
Do you want more out of life?
If you answered yes, and I am willing to bet you did, then keep reading because I want to help you get there... for only $5
A little background on me
Over the last 6+ years I have built multiple 6 and 7 figure businesses... including the very platform you are using right now.
I grew my SEO business Superstar SEO from a little blog about streaming movies into a 7 figure globally recognized brand selling SEO services, training, consulting, and software.
I took an online store selling a few little services of my own and turned it into a multi-million dollar marketplace called Legiit that has helped countless businesses find the outsource work they need, and thousands of freelancers make side income or even full time income that allowed them to quit their jobs and build a better life.
Legiit is literally a multi-million dollar business... that doesn't sell any products... isn't that crazy?
I don't tell you any of this to pat myself on the back... but to illustrate to you that I have the real world experience and track record to speak with some authority, and to help others.
That last part is key to me... helping others.
I believe that we have a moral obligation to help as many people as possible in as many ways as possible.
For me that means helping people and businesses realize their potential.
And that is why I want to help you have the chance to have the same kind of success I've had, by pulling back the curtain a little bit and working with you, every single day, to help you be the absolute best version of yourself... for the literal lowest price the site would let me offer.
Who is this for?
While the main focus will be business, it won't be limited to business by any means.
We will cover business, mindset, health, wealth, and a whole cornucopia of other topics all designed to help us all grow as people.
Who is this NOT for?
This isn't for someone expecting a magic pill, get rich quick button, or anything else that isn't going to require you to invest some time and energy in yourself.
If that describes you then save your $5 for some Starbucks.
What will you get?
Members of The Profiit Academy Daily will get all of the following:
A daily email written by me personally that will contain some sort of lesson, thoughts, motivation, tactics, or something I am doing, working on, or thinking about. We may talk about SEO, business tips, marketing, health or anything else that will make us a little bit better. Some days it may even be a video that won't be available anywhere else. I want this to be 100% exclusive. What these emails will NOT contain is anything for sale. Ever.
A private Facebook Group where we can network, help each other improve, and grow together.
An archive of every previous email and video.
A monthly webinar/livestream exclusively for members recapping some of what we have talked about that month and answering any questions you may have that are preventing you from succeeding.
Occasional surprise goodies to help you in your business or life etc...
And much more as time goes on.
This is something I am 100% committed to growing to help as many people as possible.
What do we need from you?
Just the email address you want us to send your daily email to!
When can you start?
Right Away!
So that's pretty much it. If you aren't where you want to be I would love to work with, and get to know you better.
P.S. I am offering this for $5 right now... but a daily commitment from me is a big thing so I won't be able to keep it at $5 for very long, please hop in now.
Some Success Stories